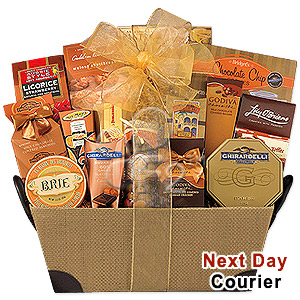 Category: Gifts/Specialty/Flowers

Product: The Connoisseur

Price: View !!!

Description: Everyone will be impressed by the variety in this exclusive gift. A beautifully hand crafted basket is piled high with Godiva milk chocolate covered pretzel, asiago cheese spread, Ghirardelli milk chocolate sqaures, Lucky Country Australian strawberry soft licorice, De Vita single origin extra dark chocolate with 80% cocoa from the Dominican Republic and much more.