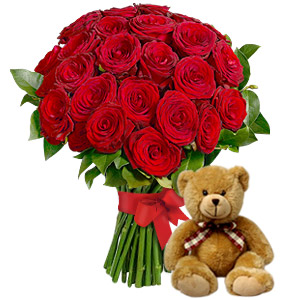 Category: Gifts/Specialty/Flowers

Product: Hugs n Kisses

Price: View !!!

Description: Capture a romantic mood with this simple, yet fanciful gift for that very special someone. This 12 inch huggable bear will deliver those hugs and kisses accompanied with 2 dozen of our prettiest medium stemmed red roses.Enjoy complimentary 12 stems roses.