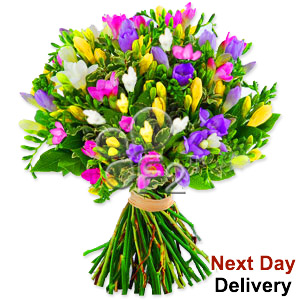 Category: Gifts/Specialty/Flowers

Product: Freesia Fever

Price: View !!!

Description: Freesias are known best for their sweet fragrance, then be it red, pink, purple or white, this delightful display will not only brighten up the room, but also tempt passers-by. They fill the heart of the recipient with warm thoughts of moments gone by, even when its drizzling outside.