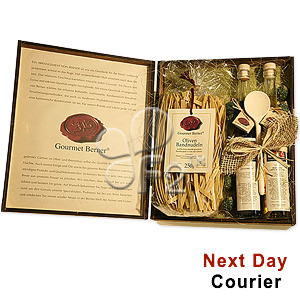 Category: Gifts/Specialty/Flowers

Product: Grande Creations

Price: View !!!

Description: Conjuring an image of luxury and good taste for your loved one, this gourmet package which includes the finest olive oil, 3 year old Balsamico Vinager, Olive Noodles packed in a decorative wooden gift box, is a symbol of unabashed opulence.