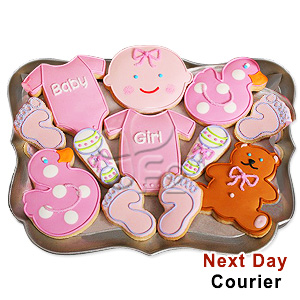 Category: Gifts/Specialty/Flowers

Product: Bundle of Joy

Price: View !!!

Description: Celebrate the arrival of a baby girl in the sweetest way possible. This delicate assortment of 12 vanilla sugar cookies decorated by hand in hues of pink and lavender is perfect for this special baby shower or to treat a new mom and her visitors when she comes home from the hospital with her little bundle of joy.