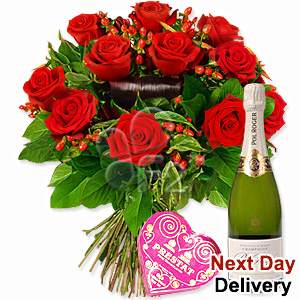 Category: Gifts/Specialty/Flowers

Product: Perfect Love

Price: View !!!

Description: This superb selection is a romantic dynamite. With a dozen red roses to tell that special someone I Love You; in a way that words simply cant, a stylish bottle of Champagne de Venoge Cordon Bleu and a delicious heart-shaped box of Prestat's luxury chocolates, it really will be love at first sight for anyone lucky enough to receive this fabulous collection of romantic goodies.