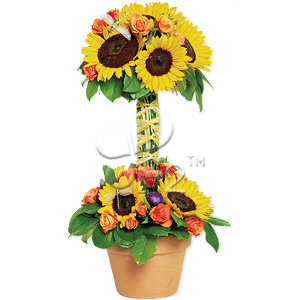 Category: Gifts/Specialty/Flowers

Product: Dragonfly Sunflowers

Price: View !!!

Description: In a magical garden, dragonflies alight on blooming sunflowers and roses, and the sun shines all day long. We have recreated that fantasy world with this bright display of sunflowers and roses in a terracotta pot, adorned with a few faux dragonflies.